This rug began as wool straight off the sheep – white Scottish Blackface from Alberta, white North Country Cheviot from Ontario, black Canadian wool from the Canadian Cooperative Wool Growers depot and heathered off white wool from my cousin's neighbour's sheep in Greece.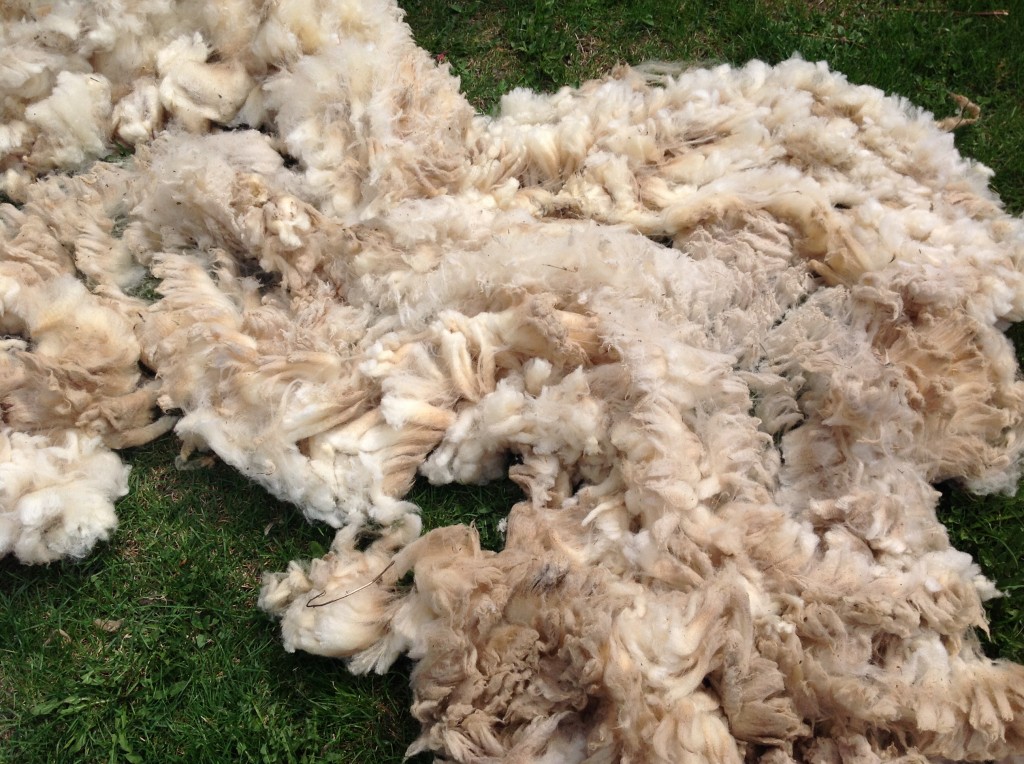 I carefully washed each fleece and carded it ready for spinning.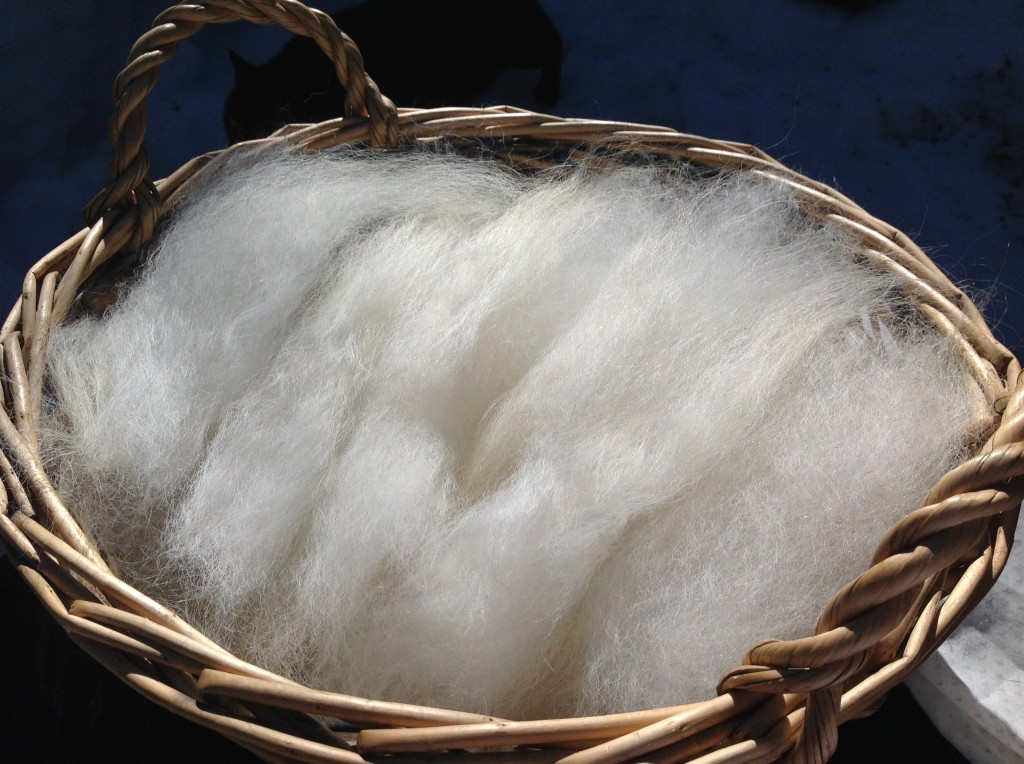 Add to this natural coloured grey and beige wool roving from New Zealand, brown Icelandic wool, and Whitefaced Woodland wool from the UK dyed with indigo by my friend Ann. All these wools were chosen for their durability and natural colours.
Now the spinning began.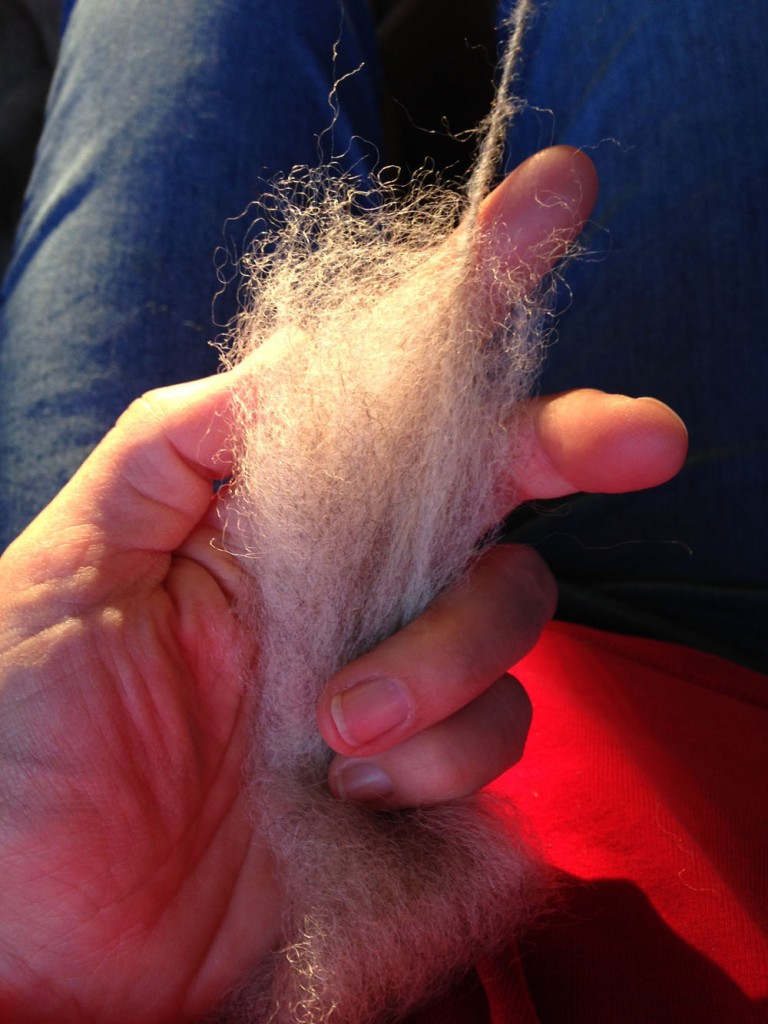 I handspun about a kilogram of yarn on my spinning wheel, about 2400 yards, then plied it into a worsted weight 2 ply yarn, washed it and hung it to dry.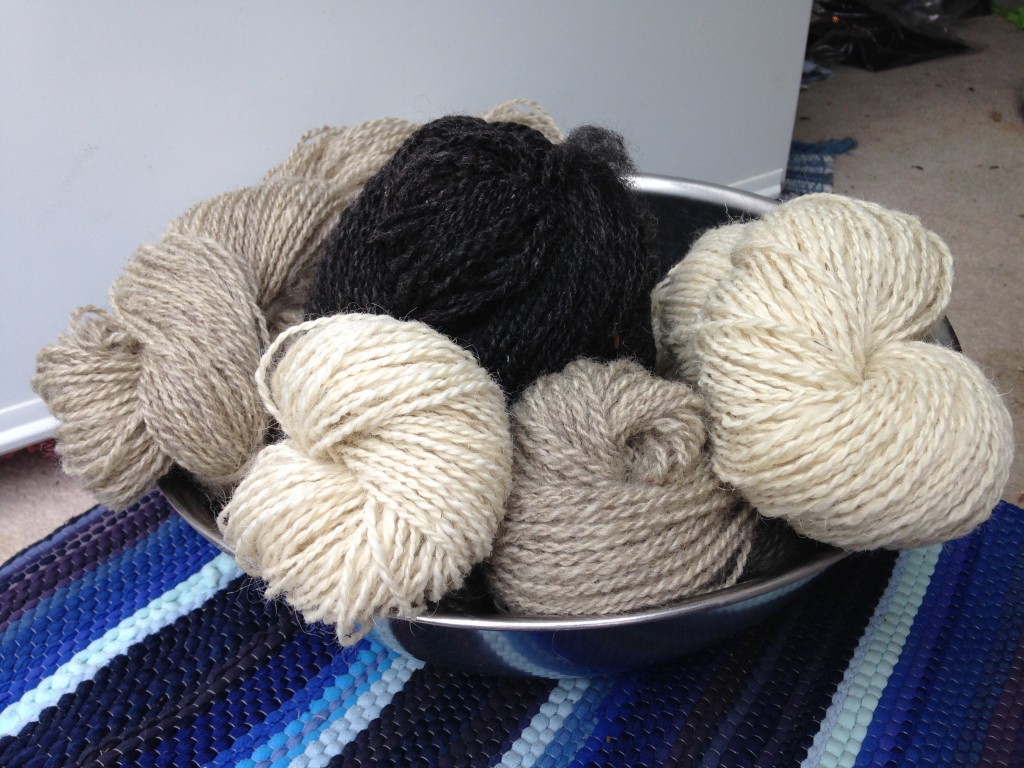 Next was winding the linen warp on a warping board and then the laborious task of winding the warp onto the loom and individually threading each of the 140 heddles. Then came tying the warp on, checking the threading and fixing any errors and adjusting the tension.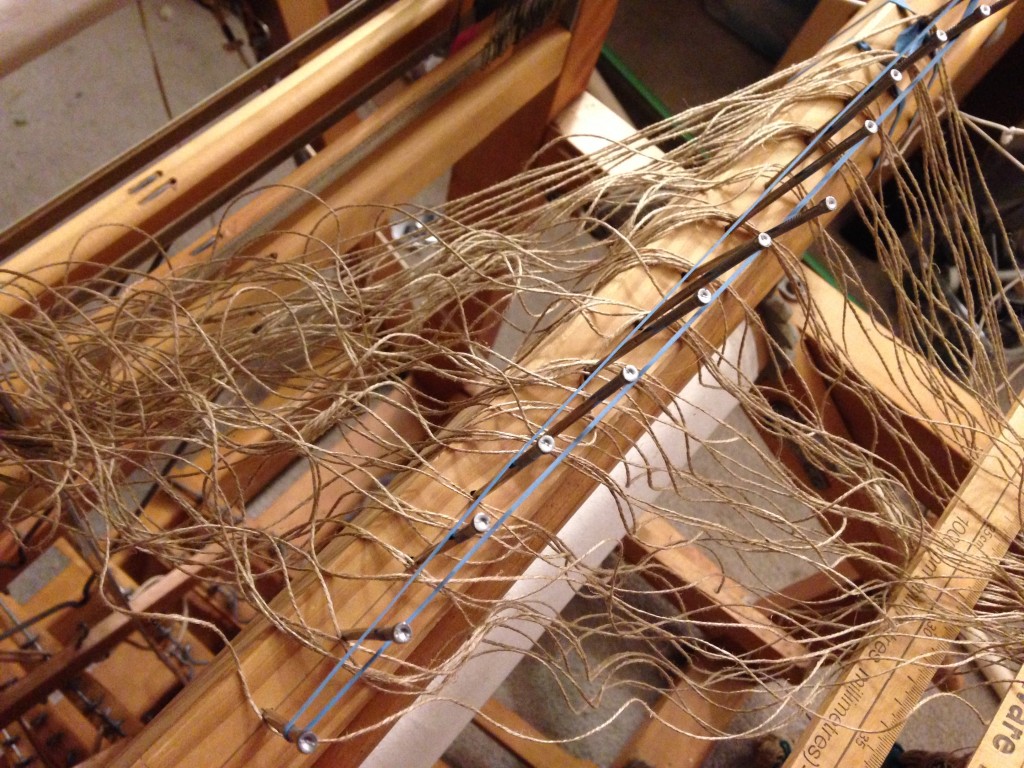 After many hours of preparation weaving could finally start. The coloured weft threads were wound onto bobbins and inserted into shuttles. Using my feet on the loom's treadles to lift the correct heddles, the shuttle was thrown across the loom between the warp threads and beaten firmly into place to create a dense, hardwearing fabric that will stand up to many years of use. The pattern was made by changing weft colours on alternate rows.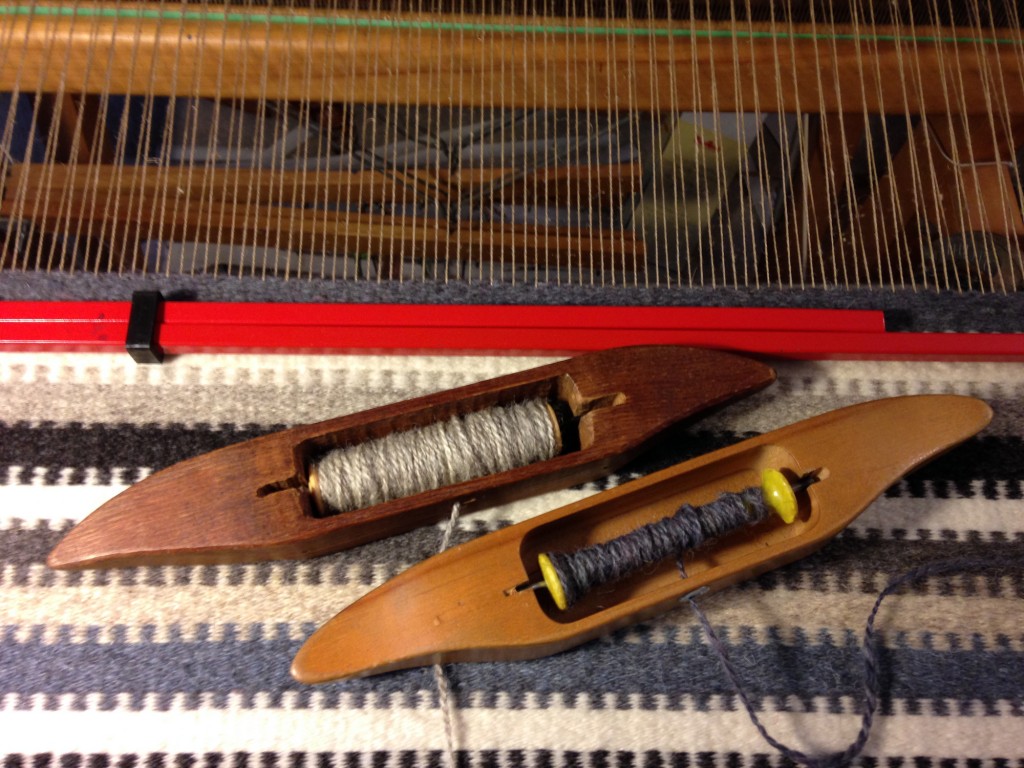 Once the weaving was done the rug was carefully cut off the loom. The linen warp threads were knotted by hand into an edging and threaded back into the fabric. The rug was complete.